Bar stools were originally designed for use in bars.
Now not only leisure places will have bar chairs, but after the improvement of living standards, many families also have bar areas.
The bar design makes the family more leisure and active, which explains the improvement of the quality of life to a great extent.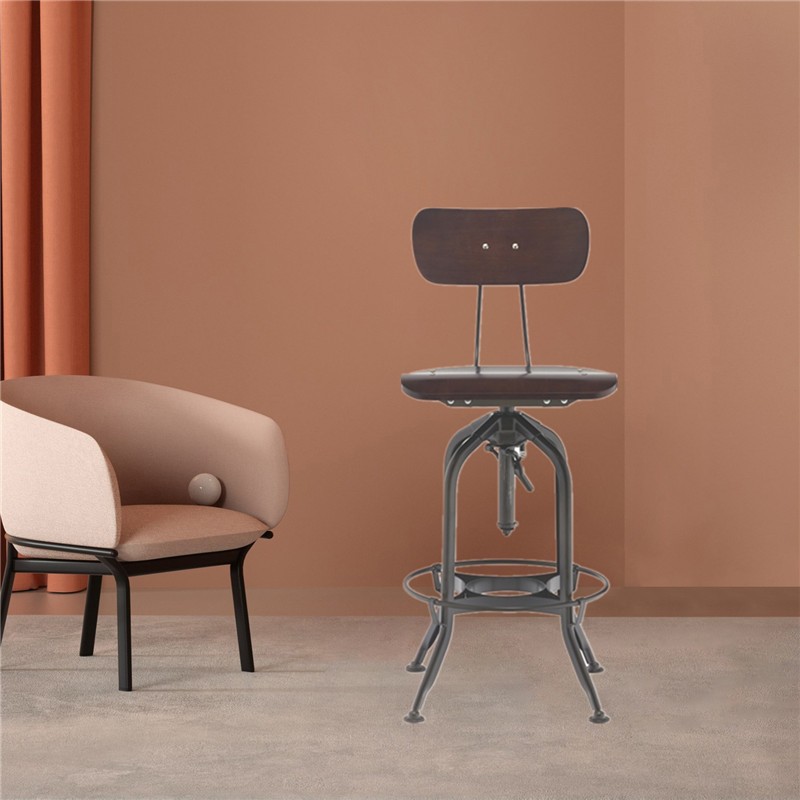 Industrial style swivel bar stool with backrest, classic atmosphere
With the feature of adjustable height, the height can be adjusted according to personal needs and preferences.